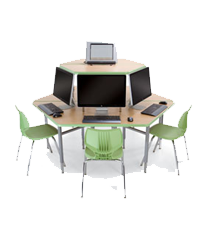 Privacy Policy
---
This Privacy Statement relates solely to the online information collection and use practices of our website located at
www.globalexamsystem.com
, and its affiliate websites.
What Information about you do we Collect
- When you visit our website, you may provide us with two types of information: (1) personally identifiable information that you knowingly choose to disclose, which is collected on an individual basis, and (2) general user information that does not contain personally identifiable information, which is collected on an aggregate basis as you browse the website.
Personally Identifiable Information You Choose to Provide.
- We may ask for certain personal information from you for the purpose of providing to you content and/or services that you request.
- Personal information is defined as any information that identifies or can be used to identify the person to whom such information pertains.
- We may retain a record of users who have contacted us in order to respond properly to questions or concerns and for purposes of future communications.
- We may collect personal information from test takers for the purpose of registering and scheduling for tests or assessments and in order to administer tests/assessments and process results.
- We may also collect payment information such as a credit card number in order to pay for tests/assessments you order.
Non-Personally Identifiable Information We Collect.
- Cookies/ Web server logs: Similar to other commercial websites, our website utilizes standard technology called "cookies" and Web server logs to collect information about how our website is used.
- Cookies are a feature of Web browser software that allows Web servers to recognize the computer used to access a website.
- Cookies are small pieces of data that are stored by a user's Web browser on the user's hard drive. Information gathered through cookies and Web server logs may include the date and time of visits, the pages viewed, time spent at our website, and the websites visited just before and just after our website.
- This information is collected on an aggregate basis.
- None of this information is associated with you as an individual.
- Web Browser: Certain information is collected by most browsers, such as your Media Access Control (MAC) address, device type, screen resolution, operating system version and internet browser type and version.
- We use this information to ensure that our Sites function properly and for security purposes.
How do we use the Information we collect
- We use your personally identifiable information to provide you with testing and related services and the information or content that you have requested, and, in some cases, to contact you about our programs, products, features or services.
- If you are a test taker, we will provide your information to the organization that owns the test you are taking (the Test Sponsor).
- Test Sponsor is that organization, who is a client of G.E.S, and for who we are administering tests to you as the test taker.
- We will send your personal information and test results to that Test Sponsor so that the Test Sponsor may provide you with the accreditation, service, and license or credential you seeks.
- We use non-identifying information collected on our website in the aggregate to better understand your use of the website and to enhance your enjoyment and experience
Onward Transfer
- We will not share your personally identifiable information in ways unrelated to those described above without providing you with an opportunity to opt out of such use or otherwise prohibit such unrelated uses.
How do we access and/or modify your information
- If you visit our website and volunteer personally identifiable information, you may modify, update or delete such information at any time.
- You should be aware, however, that it is not always possible to completely remove or modify information in our databases.
- In addition, please be aware that your ability to opt out from receiving marketing and promotional materials does not change our right to contact you regarding your use of our website.
- If you are a Test Taker you may modify, update or delete such information using our scheduling and registration services or you may modify, update or delete such information through the Test Sponsor for your test.
Data Security and Integrity
- We take reasonable steps to maintain the security of the personally identifiable information that we collect, including limiting the number of people who have physical access to our database servers, as well as installing electronic security systems that guard against unauthorized access.
- However, no data transmission over the Internet can be guaranteed to be completely secure.
- Accordingly, we cannot ensure or warrant the security of any information that you transmit to us, so you do so at your own risk.
- We take reasonable steps to insure that the data is reliable for its intended use, accurate, complete and current.
Links
- This website contains links to third party sites as well as to other sites, please be aware that we are not responsible for the privacy practices of any third party sites.
- Therefore, we encourage our users to read the privacy statement of each and every website that collects personally identifiable information.